10 Popular Hair Products For A Smooth Silky Mane
List of shampoo, hairspray, styling tools for your hair care routine
Summer is here, the season where you can wear a beanie or a hoodie to cover up your greasy hair is gone. Summer is a time you go out and let the sun shine on you, well first, it shines on your hair. That's why summer is the worst season for those with bad hair. It's just literally so visible and you can't hide it. If you didn't take good care of it this winter, now it's your last chance to make it glow! These 10 amazing hair products are just what you need to get you through summer.
1. Kerastase Bain Ultra-Violet Purple Shampoo
Coloring and bleaching our hair is more than just a trend, almost every millennial young adult has tried it. Coloring your hair adds a lot to your look. However, it can also be very damaging and the color won't stay long if you don't take proper care of it.

Designed for people with bleached light hair, blonde or natural grey hair. This shampoo helps your hair glow with a sleek touch. Your color will now stay longer and your hair is silky again!

Click here to check it out.
2. Olaplex No. 4 Bond Maintenance Shampoo
Split ends and frizz are bothering you? Your hair looks so dry that you don't dare to not tie it up anymore? We all have gone through this. If you haven't found the right shampoo for you, why don't you try this one? Olaplex No.4 Bond repairs damaged hair and re-links broken bonds to cure your split ends problem. Its highly moisturizing formula nourishes your scalp, thus helping with your oily, greasy hair problem as well.

Click here to check it out.
3. Seed Phytonutrients Moisture Conditioner
98% natural ingredients, this vegan conditioner replenishes dry, coarse and damaged hair. Suitable for all hair types, its organic meadowfoam seed creates a healthy, hydrated look for your hair and its chestnut extract protects your hair from UV rays and other environmental damages.

Click here to check it out.
4. Garnier Fructis Sleek & Shine Intensely Smooth Leave-In Conditioning Cream
You know you can trust it when it's Garnier. Made from Morrocan Argan oil, this cream rejuvenates each strand of your hair and leave it with sleek and shiny texture, helping with ladies with fizzy, dry hair. Best part about it? Its long-lasting fizz control in an environment with 97% humidity just makes it your best friend when you travel somewhere tropical this summer. Now you can finally get a tan without having to worry about your fizzy hair, Garnier has you covered!

Click here to check it out.
5. UNITE Hair 7 Seconds Detangler Leave In Conditioner
It detangles your hair like a charm. The best part about leave-in conditioners is that you can really feel the effect and it's long lasting. Gently spray it on your towel-dried hair and comb through it. Use 4-6 times a week and you will see the difference in less than a month! It's so hydrating that your hair is shining because it's so moisturized!

Click here to check it out.
6. Dyson Supersonic™ hair dryer in iron/fuchsia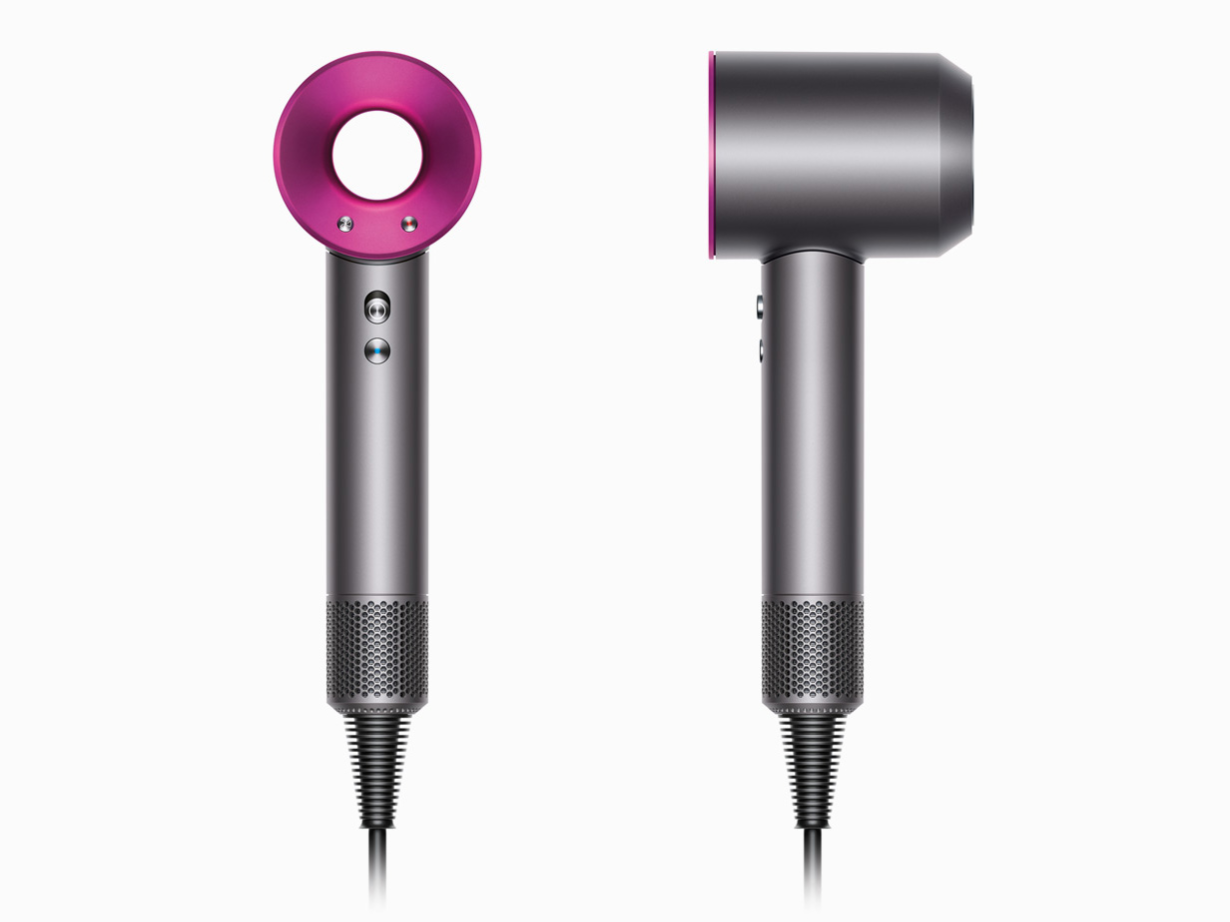 Even if you don't know the name Dyson, you must've seen this hair dryer somewhere when you're shopping in a department store etc. This famous Dyson hair dryer is meticulously engineered to protect your hair from extreme heat and to increase shine by up to 132%. Its built-in heat protection keeps your natural shine and won't damage your hair while drying. It offers quick-drying so you can style your hair anytime and restore shine!

Click here to check it out.
7. Paul Mitchell Neuro Halo 1″ Styling Iron
This styling iron is the key to achieve a great variety of hairstyles easily, from sleekest straight to wavy curls. Together with the backlit touch screen, its state-of-the-art SmartSense microchip provides ultra-fast heat recovery to prolong the life for this styling iron and the settings are very user-friendly so you can easily change the settings to suit your needs.

Click here to check it out.
8. OUAI Leave In Conditioner
his new formula enhances heat protection to reduce frizz and detangle and moisturize hair. With tons of natural ingredients such as Italian lemon, blackberry and violet, this leave-in conditioner is sure to leave a nice smell on your hair! Fresh and natural, with a rating of 4.8/5 from all users on the official website, you know you can trust it!

Click here to check it out.
9. HSI Professional Glider
Striving for the best, this ceramic flat iron comes with tourmaline-infused ceramic plates that generate negative ions, allowing smaller water molecules to penetrate into the hair shaft to reduce fizz and static. Its eight-micro sensors also help distribute heat evenly, to prevent any damages that might occur from overheating on one side.

Click here to check it out.
10. Drybar Medium Round Ceramic Brush
Maximum heat and airflow to lock in volume and curl for long-lasting styles are now made possible by this 2.25" vented ceramic barrel. Its ionic technology also reduces frizz and adds shine to your hair. Users' comfort was also a huge consideration when designing this brush, lightweight and firm grip make sure users won't get sore hands or tired just after a while. Now you can take all the time you need to make your hair looks as good as you wish!

Click here to check it out.
Conclusion
Hair is pretty much the one thing that you can easily change about your physical appearance as you know, the hair will grow out faster than you know it. You can't change the size of your face, eyes or how big your nose is (unless with aesthetic procedures), but you can change your hairstyles anytime you want. Finding the right hairstyle for you will just make you look 10 times more charming. No amount of makeup will save a bad hair day.
Now it's not too late to take care of your hair before the middle of summer. Give your hair more care and attention to make it smooth and silky. With all the 10 products above, you can be sure to achieve gorgeous Ariana Grande's locks!