10 Best Collagen Serum In The Market
Stay young and youthful with these collagen serums
Collagen is a protein that tightens your skin and reduces wrinkles. Your body naturally produces that. However, as you age, your body begins to decrease its production of collagen, resulting in your skin losing elasticity and that's why the older you are, the more wrinkles you get. Collagen products are here to rejuvenate your skin, giving it enough collagen just like when you were younger to reduce wrinkles.
It's not hard to guess collagen products are well-loved by girls of all ages, even if you're young, it's still good to make sure your body has enough collagen. Here are the best 10 collagen products out there in the market to make your skin look 18 again!
1. Lancome Advanced Genifique Antioxidant Serum
Paired with self-activating pure Vitamin E, this serum instantly smooths the redness and dullness on your skin. This serum protects you against pollutions and UVA rays etc, easing off your worries when you are busy getting lost in the big city. Over 93% agreed their skin was comforted instantly with this amazing serum.

Click here to check it out.
2. Oskia Super 16 Pro-Collagen Serum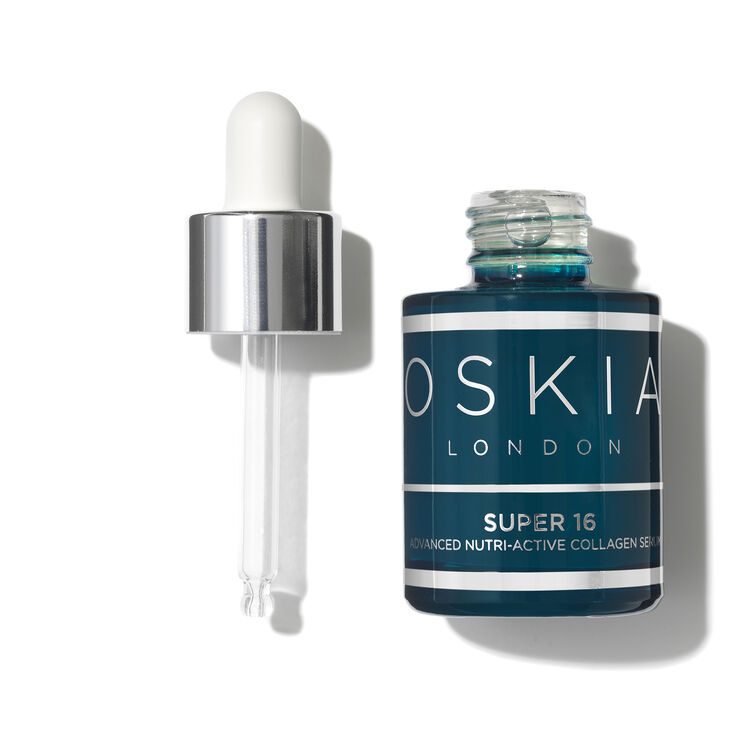 This amazing serum contains ingredients naturally derived from Indian Babchi seeds that act just like the age-dying Retinol. It effectively targets problem skins, preventing it from any further damages. Then it repairs the already-damaged skin, making it as good as a child! It gives your skin a natural, healthier looking glow. Perfect for those looking for a serum that's more natural, yet equally effective! Oskia makes serum rich with ingredients that serve as the natural collagen and you will surely not be disappointed by this spectacular serum!

Click here to check it out.
3. La Mer The Revitalising Hydrating Serum
This La Mer serum shows you what quality over quantity means. It's lightweight yet so hydrating, it's like dipping your face in the nicest sea water possible, giving it the most radiant and glamorous look. You don't need to use a lot and yet magic will still happen. Just gently sweep 1-2 pumps on your face and on your neck, wherever needs some repairing work done. You can see the magical transformation in two weeks and the result will stay!

Click here to check it out.
4. Clinique Acne Solutions Acne + Line Correcting Serum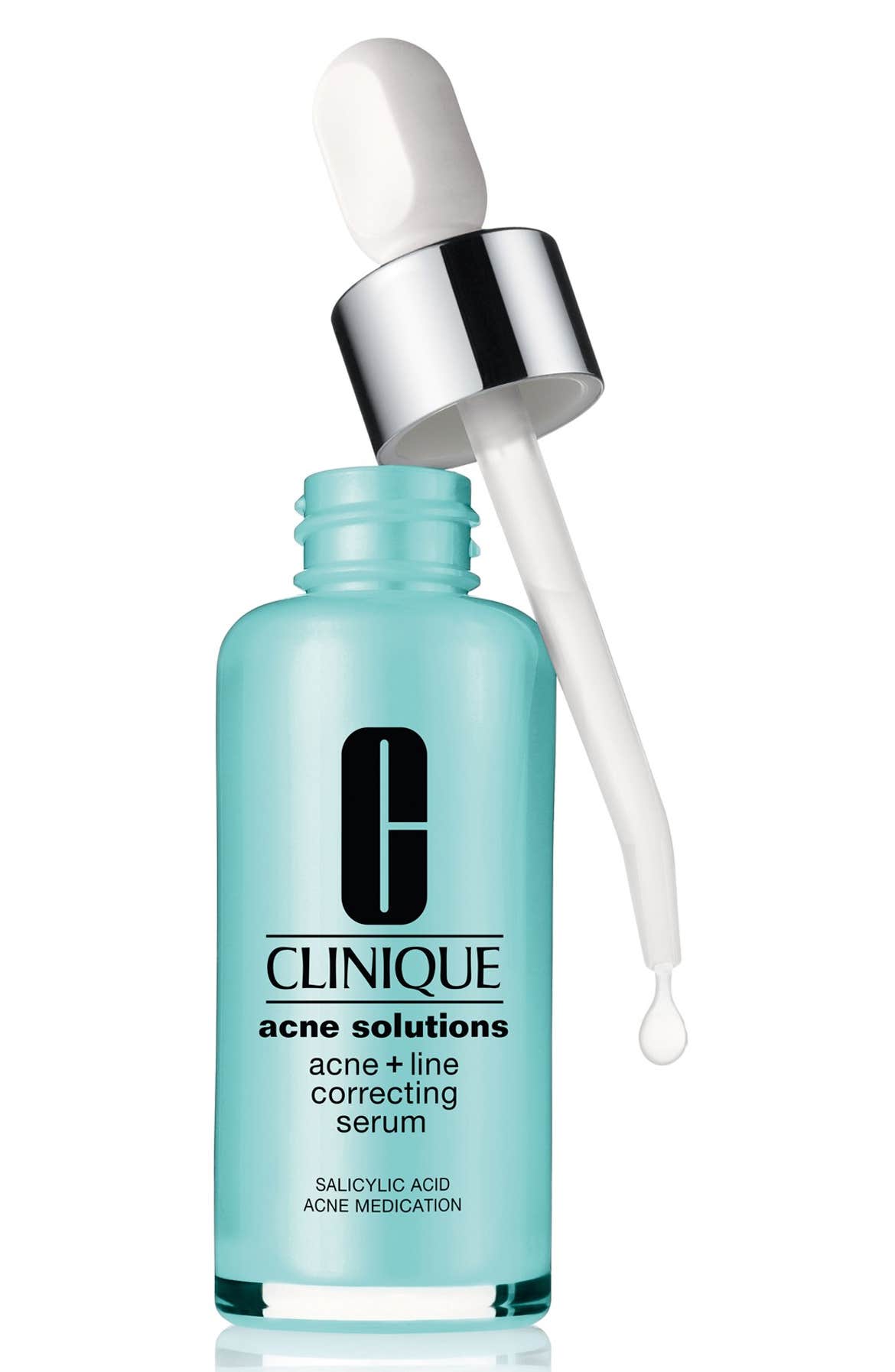 Clinique is a well-respected brand in the skincare industry because everything is dermatology-tested and won't cause irritation to those with the most sensitive skin. This time, Clinique specifically designed this to help all those out there with bad acne breakouts together with all those annoying lines and wrinkles that stop you from wanting to smile too hard. This formula gives gentle, hydrating kisses to your skin to clear out all the acne spots and treat acne without any irritation or irritation. Its collagen tightens your skin and improves all the lines and wrinkles, making you look young and well-rested.

Click here to check it out.
5. Fresh Rose Deep Hydrating Face Serum
Suitable for all skin types, this serum contains angelica leaf extract, porphyridium cruentum and hyaluronic acid, to correct any unevenness on your skin and the loss of elasticity. Its fast-absorbing fluid helps your skin to take in the nutrients more easily, allowing to repair even faster. This serum has received high ratings on Sephora and is loved and recommended by most of its users with a rating of 4.2/5.

Click here to check it out.
6. Clarins Double Serum Complete Age Control Concentrate
You know you can trust it when Clarins tells you it's age-defying. Clarins has dedicated a lot of its time to create anti-aging products in the market to live up to people's expectation in this century. Being their bestselling serum, this 2-in-1 formula is not here to disappoint. This product aims to reduce visible wrinkles, promote skin firmness, revives radiance, hydrates your skin and tightens your pores.

Visible results will show after only 7 days! It's like reversing your days back to the best!

Click here to check it out.
7. Pink Madison Skin Tightening Collagen Serum Cream with Hyaluronic Acid
Suitable for men and women, this anti-aging, anti-wrinkle serum takes you back to when your skin was at its best. It provides all the collagen your skin needs, making it look super radiant and youthful. It also gives a natural boost to the elasticity to your skin, reversing all the signs of aging. The result is also long-lasting. It's not a drug that you have to increase the dosage for the same result. Simply continue using it once or twice a day and your skin will continue to glow.

Click here to check it out.
See Also
8. Reviva Labs Collagen Serum
With 78% of its users giving it a 5-star, it's not hard to guess why this serum has made it onto the list. Rich in potency, it brings up your skin moisture to the max, rejuvenating it like a child. The collagen that it contains also smooth out fine lines and wrinkles, helping you to look young and to stay young. Don't think this bottle is too tiny to do anything, this is where all the magic happens.

Click here to check it out.
9. Advanced Clinicals Collagen Instant Plumping Serum for Fine Lines and Wrinkles
This serum surely has it all when it comes to tackling all your problems. It targets not only your fine lines and wrinkles but also dark circles, puffiness and age spots etc. If you're having a lot of skin problems and want to an all-in-one solution, you have just found yours. Give this product a try and you will see all your problems going away in just two weeks.

Click here to check it out.
10. Elastalift 6x Peptide Firming Serum with Vitamin E and Collagen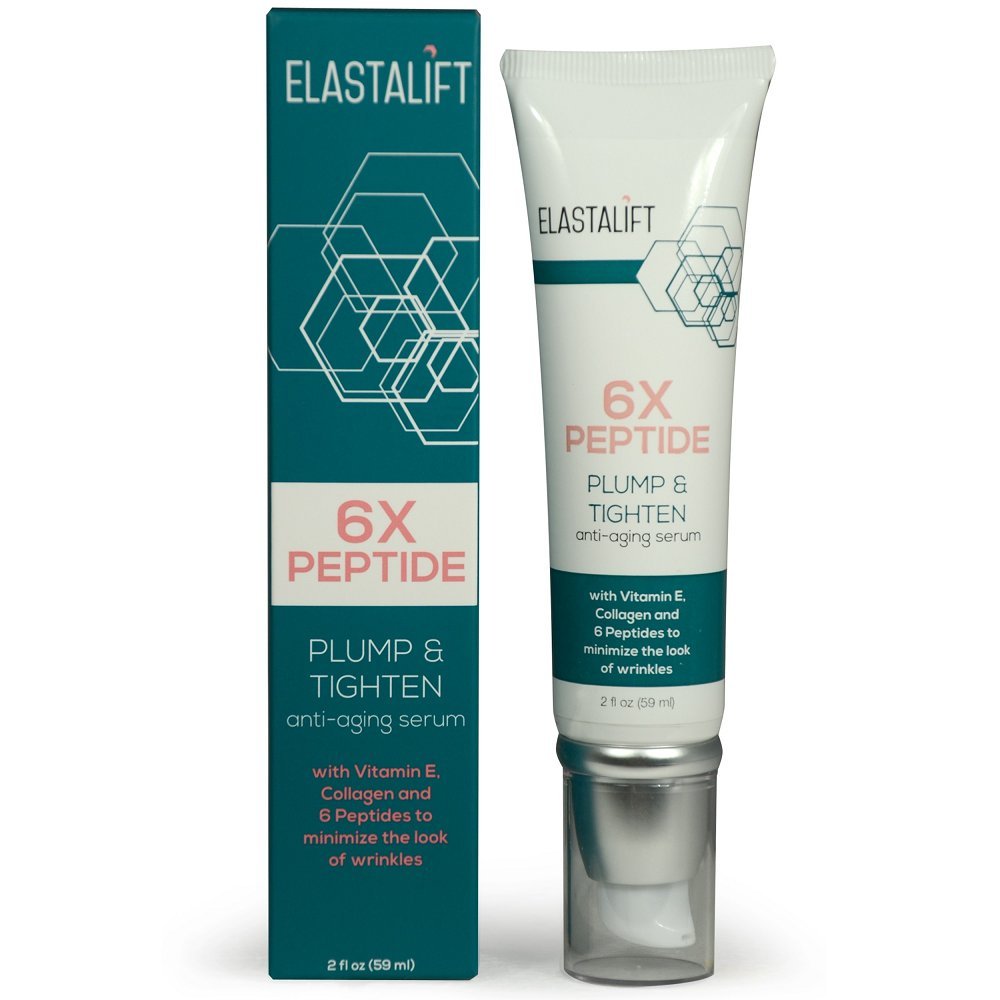 Vitamin E together with 6 peptides plumps, this serum is not at all sticky and allows your skin to easily absorb the highly concentrated collagen to reduce fine lines and wrinkles. All the ingredients used are as natural as possible to give your skin the ultimate natural way of hydration. It's completely fragrance-free, so you don't have to worry about having any fragrance chemicals on your face.

Click here to check it out.
Conclusion
Collagen is very important for your skin to stay young and tight. Losing the collagen in your body is inevitable with age, but that doesn't mean you can't get extra help to restore your collagen level. Aging doesn't have to be scary if you know how to deal with it so you still have glowing skin like a baby when you're 50, and that's what we call 'aging gracefully'. These 10 best collagen serums out there are all you need to rejuvenate your skin and to boost up your collagen level. Remember to get them based on your skin type and do your patch test as always. Check out all of them to pick the best one for you today!